Where do I add my bio or resume
From PropertyMinder WIKI
Login to the Toolkit.
Click on the Website Editor link on the left side of the screen.
Click on the About Me icon.
The About Me feature is a professional editing tool. It allows you to add text, insert images, add links, change font colors, text sizes, background colors, links, and much more. It is fun and easy.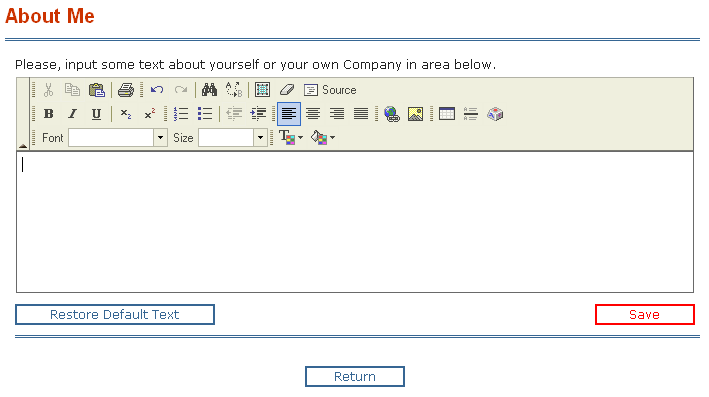 To make formatting changes to the "About Me" text in the Website Editor:
Select/highlight the text.
Click the appropriate icon (bold, italics, font size, background, color, cut and paste) from the top bar of the editor for the desired operation. When you move the pointer over the icon in the toolbar, the action associated with that icon will appear.
Click the Save button at the bottom of the page to save changes.