Delete Temporary Internet Files and Cache in Internet Explorer 8
From PropertyMinder WIKI
There are several new options in Internet Explorer 8 including the "Delete browsing history on exit".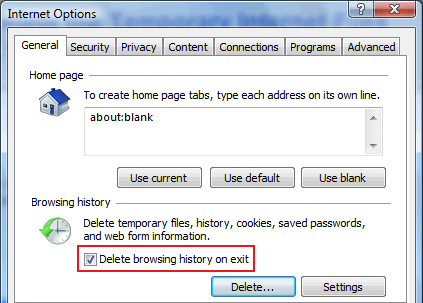 Next click the Delete button and select the desired options.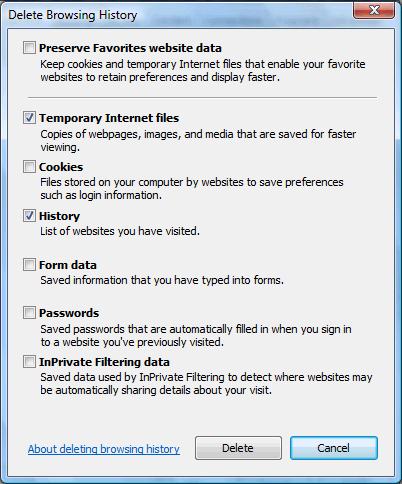 I would also recommend for broadband users to Empty Temporary Files folder when browser is closed. This option is located on the Advanced tab >> Security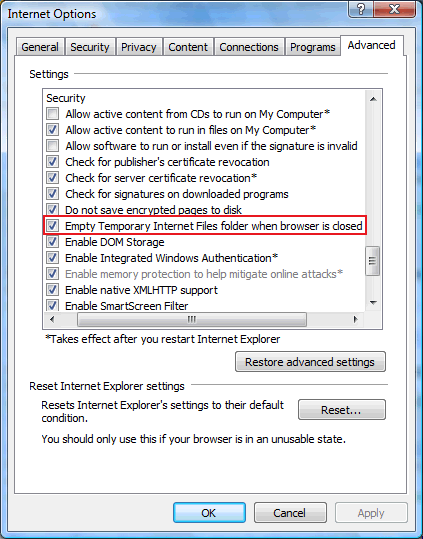 One of the biggest reasons is in the event you have any possible malicious files there they are flushed automatically. Another is most Antivirus programs will try to "clean" any detected file that are discovered there ... however the browser cache is locked by Windows and prevents most AV programs access. Besides there is no reason to "clean" files in the cache.