Mobile contacts
From PropertyMinder WIKI
All of your user's mobile activity is being logged, as well as other actions:
Registration,
Creating a search,
Adding listings to the favorities list.
If you login to your Toolkit and open the Client Tracking section, you will see special filters for mobile activity.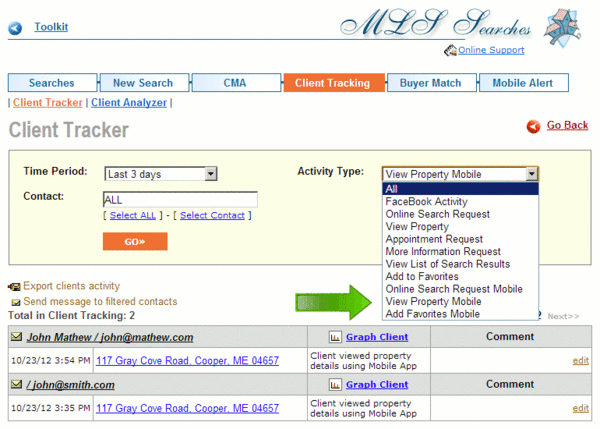 In the Customer Relationship Manager, all of your contacts who used mobile devices to search through listings are marked. In addition, they are placed in a special group incide the CRM - Mobile App. Contacts appear in that group by default, after the user installs the application.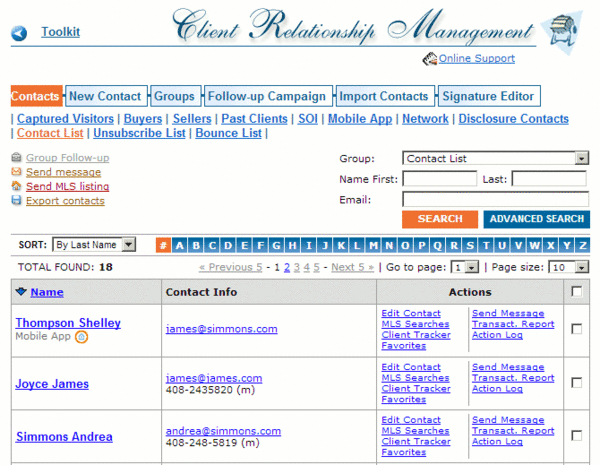 When a new user registers for the mobile application (and the user has not registered on the Realtor's website before), the contact has a special note in CRM, which states that this contact was not validated.

This verification was created to avoid possible mistakes with the provided information, and spamming registration. New user account's will be approved after the first login on the website, reason being it requires a password, which is sent by email. A Realtor also can validate new user's by clicking on the provided link.